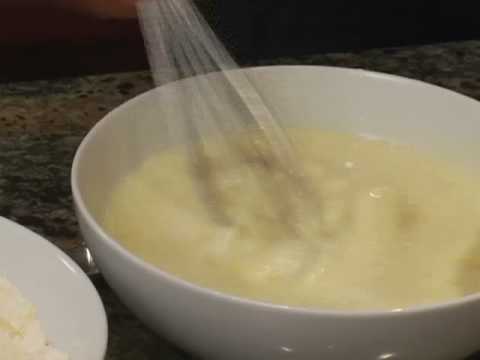 Chef Michele Wilson prepares a crispy and juicy fried chicken recipe served with delicately spiced cornmeal waffles. A southern treat making a big hit across the country!
"In search of my mother's garden, I found my own."
- Alice Walker
Meet the Chefs: Michele Wilson – Gussie's Chicken & Waffles
Michele Wilson is a self-taught chef who has owned and operated 3 restaurants serving creative, delicious southern favorites. She is the chef personality who brings Real Food for the Soul to life, a Radio One program featuring the best in modern and traditional African American cuisine. Michele has been featured in numerous TV, magazine and radio spots and has a vast clientele including celebrities such as the Golden State Warriors, R&B star Eric Benet and many others.
She started Full Circle Hospitality L.L.C. to open her newest venture, Gussie's Chicken and Waffles on Eddy Street in the Western Addition, which has quickly become a staple helping to re-energize the soulful spirit of the Fillmore and Western Addition neighborhoods.